We've engineered a solution 
unlike anything you've experienced before.
How It Works
The Design
The bowl is designed to be oversized on purpose. This is to allow your pet to push their food to the right spot in the bowl, which is on top of the raised ledge, to eat. This unique ridge in the bowl helps your dog separate food and slows down their eating. Our product is made with premium stainless steel, so you don't have to worry about rust, bacteria, or accidentally breaking it. We've also placed a rubber ring on the bottom to stop the bowl from moving around. Best of all, our product is dishwasher safe, so cleaning is effortless.
Shop Now
The Comfort
Our ingenious patent design provides a raised 45-degree angled ridge to eat from, allowing your pet to separate food into bite-sized pieces, promoting chewing and less air intake. For further comfort, our stands provide a raised bowl allowing your pet to reach for their food with ease. This puts less strain on your pet's neck and back, encouraging a straighter back and good posture.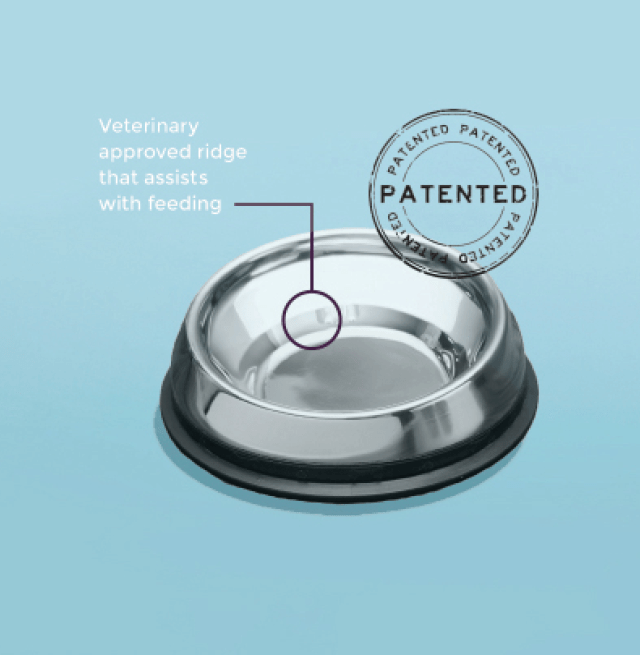 The Results
Instead of eating at a 90-degree downwards angle, stuffing their snout flat into a mound of food, the angled ridge on our bowls allows for slower eating and no bloating. Your pet no longer has to gulp for air while trying to chase their food around the bottom of the bowl. The results are less mess, less gas, and better digestion.